Denne begivenhed er allerede afholdt.
Benelux Championship 2019
maj 29, 2019

-

juni 2, 2019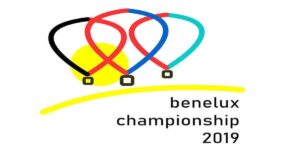 The national championship 2019 for Belgium, The Netherlands and Luxembourg will be held as an open championship from May 29 to June 2 at Camping Fussekaul (Heiderscheid-Luxembourg)
36 pilots have registered and 7 flights are foreseen
Martin Wegner (Germany) is the competition director assisted by Jean Klein (Luxembourg)
Met information (and hopefully adequate weather) will be provided by Claude Sales (Costa Rica/Luxembourg).
Jury will be chaired by Moniek Van de Velde and safety officer is Pascal Bourkel
Scoring is supervised by Christan Dreessen with the aid of Marnix Dobbelaere, Henrik Hermansson (Danmark 😀) and Eric Velinga
Target Team Manager is Uschi Zappe with the help of Lydie and Nico Clemens,  Ludo and Mathias Gebruers,  Angelika Henkelmann,  Marc van Orshoven,  Ilse Wamser,  Stefan Warner,  Anne and Pierre Van Wassenhove, Thorsten Wegner
Brigitte Fouache manages the 'Office' and we would be lost 'in paper' without her rigidity…
Fra Danmark deltager Kim Larsen, Circus Balloon Club.